OMG, JMo is
flawless
. I saw a link to an article in which she addressed the topic of Swan Queen and despite my heavy heart, I could not prevent myself from clicking on it, even though I expected the
worst
– after insensitive comments from Ginnifer Goodwin and other actors on the show, I had every reason to believe it would be
more negativity
. AND YET.

"We're doing a show about fairy tales, which is about self discovery, it's about identity. And if you guys are watching the show and seeing yourself in it, then great, that's awesome. It warms my heart and it makes me so happy."
♥__________♥ HOW IS SHE SUCH UTTER PERFECTION?
This is deserving of serious adoration and praise, imo.
On a related-but-less-positive note, I'm a little annoyed that the
show
is getting accolades from fans for semi-hinting at the
possibility
of
perhaps
featuring a bisexual character. Sorry to be a buzzkill and I'm not trying to police people's reactions or insinuate everyone should share my opinion, but speaking solely for myself here,
no,
unless they bloody well make it
canon
like they have for
every other het couple
, they don't get brownie points for beating around the bush and not coming out, so to speak, by making it clear exactly who Mulan is in love with!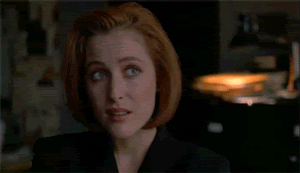 When True Love consists of a male and female with an
obviously requited passion
for each other in 100% of the pairings on the show (despite characters not even being the SAME SPECIES in the case of Nova and Grumpy), I'm not inclined to give them a medal for playing it super coy here. Especially when it's apparent that Mulan and Aurora can't be True Loves anyway, given her and Phillip's relationship – so even if
Mulan
was in love with Aurora, it's doomed from the start, how fabulous of them to giveth with one hand and taketh away the next second.
Commit to femslash in the same way all the other ships are written on the show (although that's a double-edged sword, lol, given the rushed way some are depicted) and I will praise the writers to the heavens, but from my cynical POV, this seems like a way of having their cake and eating it, too, being able to reference Mulan/Aurora and pat themselves on the back for striking a blow for equality when they've put
zero
effort into establishing it. Fandom's done 99.99% of the work for them! I get that when there's so little representation, it can be exciting to squee over this half-assed shout-out to Sleeping Warrior, but just because the writers have such low standards to live up to doesn't mean they should get lauded for this. I'm sick of queer-baiting, it's a way of increasing ratings while showing no real progress diverging from the heteronormativity in the media.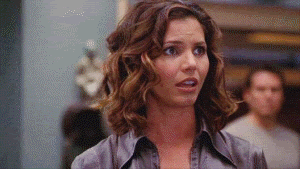 The fact that fans can argue that
Mulan was referring to Phillip
in this scene shows a huge contrast to anything featuring other canon pairings like Snowing or Rumbelle, etc. Everything's spelled out for those characters, but here, Mulan's conveniently prevented from making her declaration out loud and negating all the
arguments and back-peddling
happening in fandom right now.
But JMo dealing with the notion of people shipping her character with Lana's in such a gracious and understanding way? When so many other actors have been complete douchebags about it? (Seriously, google Ginnygate, I can't even) I COULD LEGIT CRY FROM HAPPINESS RIGHT NOW.
...and then I saw this on fandomsecrets...
...and read
the accompanying comments
and my mood promptly plummeted. >_< Ah well, nature abhors a vacuum, can't lift me up without bringing me down again soon thereafter, typical.
ANYWAY. Speaking of True Love…I adore this song for Swan Queen, lmao.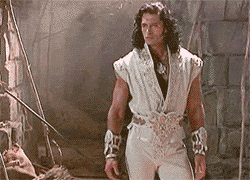 Feeling:
contemplative